The Institute of Ethnomusicology holds one of the most extensive archives of Peruvian audiovisuals on traditional and popular music in Andean and Amazonian contexts.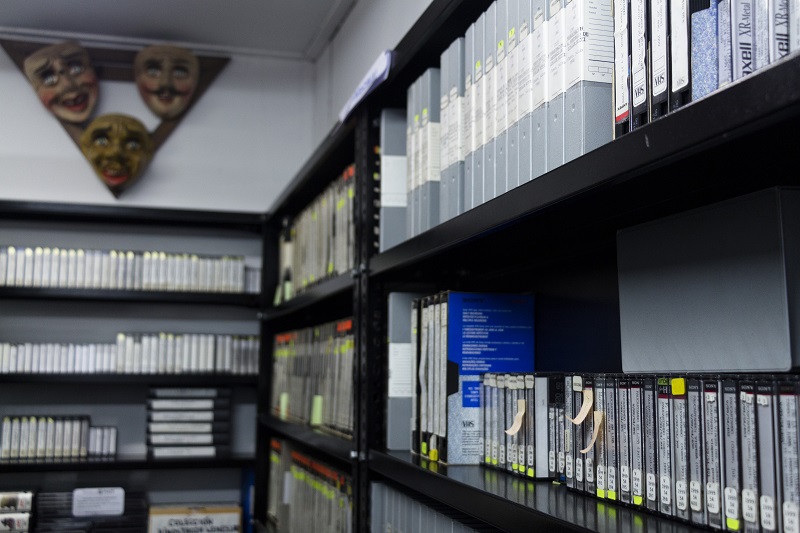 IDE's Archive of Traditional and Popular Music keeps more than 1600 hours of ethnographic film, 44000 photographs, more than 1550 audio recordings, fieldnotes, and other documentation on musical practices and their contexts.

The archive originated in the Andean Traditional Music Archive (AMTA), created in 1985 to rescue and conserve Andean musical expressions at risk of disappearing. Over the last 35 years, the archive not only expanded to include Amazonian and popular music, but also reached its objective of becoming a research and preservation center, the IDE, which keeps an open musical registry and archive for researchers and general public´s consultations at its locale in the University campus.

In order to support, to facilitate, and to widen the focus of consultations, research, and preservation efforts that is generated around the material held by our institution, the IDE hereby presents the online virtual platform of the Traditional and Popular Music Archive. Its aim is to provide to the public and to Peruvian music interested researchers thousands of registries in the form of audios, fixed and moving images, reports, field notes, ethnographical and contextual data, and other diverse documents. Moreover, the platform facilitates access to manuscripts, printed works, and other cultural material related to musical practices.

The project for the implementation of this platform won the Ministry of Culture's Nacional Contest for Audiovisual Preservation Projects – 2018. We appreciate the support.